Hola peeps!
its not too late(i think so :D) to wish you guys..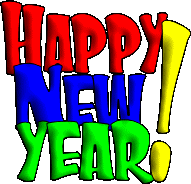 from now on, this blog will be updated by a pair of siblings
yup, thats one of our new year resolutions :D
Well, for us theres nothing wrong to
share
the same blog since its a good thing to trust our own brother@sister instead of complaining about him/her to your mom or dad :D :D
And now lets talk about...
something which is very common but its hard to do it..that is...
SHARING :)
how many of us would dare enough to
share
his/her facebook password to her/his bestfriend?(woi!!!this is too much laa.. :D :D :D)
okay okay stop crapping..
well, sometimes you might have doubts when you wanna
share
something with people around you.
You might feel guilty if you dont let him/her
share
yours but at the same time you'd be worried of your shared belongings :).hmm.. certain things need to be clarified first before you let someone
share
your stuffs.Here are some informational tips which might help you
1) Ensure that he/she is a trustable person (he/she doesnt mess up with you or else just shout directly at his/her face
"I SLAP YOUR FACE"
(Harresh,A.u.,2010)) :D :D
2) you know him/her well, if he/she is a stranger,think twice peeps!!
3) put some trust in him/her(at least this is the last thing you'd ever do if you come across with cheaters :D )
hmm.. then?huhh?hahhh?whatt?
okay lets talk more,since ideas are flowing through my neurons..:P
what kind of stuffs you can
share
?
pen,pencil,pencil case(urghh too kiddy-ish?) okay?what?what?
hah, bag,watch,scarf,songkok,black shirt?
or else, up to you peeps, how much trust u put in him/her to
share
your things
but remember peeps..the most important part is ;
Be sincere with yourself!
Sincerity is a soul quality that God has given to every human being, but not all express it
.
when you
share
your things,no matter how much u have suffered to get your stuffs back you will be rewarded one day coz you have the willingness to
share
your precious things with someone which not everyone can
share
..
enough for now.
PERIOD!!!!
its fun though to type and express something publicly for the first time :)
hanafi,thanks a bunch for
SHARING
.... :D
people if you have any comments/enquiries you are warmly welcomed to do so .. ;)
muhaini hussin :)
---
Syukran 'ala kulli haal. From your friend, moha_mohu
---