Assalamualaikum and hello folks!
How are you? So, are you ready to read about the
N
o
n
s
e
n
s
e
o
f
t
h
e
d
a
y
Yay!!!! Wooo-hooo!!
It was my first time since I had a quarrel with some of my old/ex-buddies. I'm actually a person who loves to mingle with my own mind

Haha!!!
But
..... ( That's a big BUT!!!! ) I am not a moron or a lunatic person....
I am an ordinary homosapien (human being) who love to waste my precious golden time , in front of this 'bloody-helled' computer..

....
so? please bear in mind that I'm not writing these nonsense things for people who love to take advantage on others difficulties. You know what I meant right?
Today, the beautiful sun shones brightly till dusk. As usual, for a person who has extra adipose tissue like me will be bathed with sweaty and sticky sweats. Huh... In school, studies are getting really aggressive as though our teachers had been given pills of lectures from the senior assistants.... Tonnes of homework awaiting you if you didn't complete your work early..
I didn't start any revision or studies for my death day.... I am now on my mission to collect junks of certificate.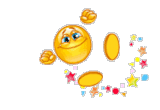 Happy always,,,,
Wish me for best of luckS
looking foward to prepare for my exam,
but, my mood isn't attracted to confrots those
COMPLICATED, CONFUSING formulas, symbols and terms.
That's right! those science and maths subjects cracked my brain off the skull
I Study To Forget, because I am a normal, ordinary person who loves to enjoy my life.
As a friend of yours..PLEASE>>>>>> PRAY FOR ME.... Thnx
That's All for now folks... BYe =)
---
Syukran 'ala kulli haal. From your friend, moha_mohu
---